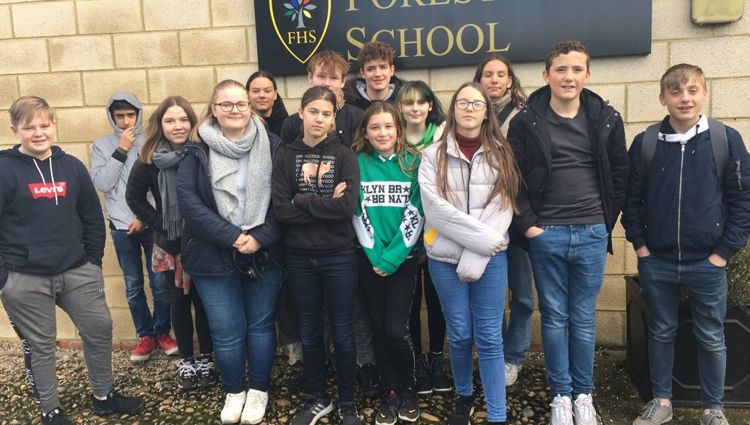 Two Essex schools joined together to welcome a group of Danish visitors to the county.
Forest Hall School, in Stansted, and Epping St John's Church of England School, in Epping, organised for students from Aarhus City to visit on a residential exchange.
It is the third year Forest Hall has taken part in the partnership, but the first time it has worked together with its fellow BMAT school on the project.
The visitors stayed together with Year 9 and 10 students from both Essex schools at Lambourne End Centre, in Chigwell.
Hannah Jones, head of school at Forest Hall, said: "Instead of staying with host families, on this occasion our visitors stayed together with our students which meant they could all get to know each other and learn more about each other's language and culture. By staying at an activity centre, it meant they could do far more together as a group.
"They were together 24 / 7 and built lifelong friendships. It was an opportunity to build friendships and to understand the differences but also the similarities they have with other people around the world."
The Danish students spent time at their host schools to find out what it is like to go to an English school and experienced traditional lessons.
They also took a trip to London and enjoyed the cinema and bowling.
The Essex students will visit their new Danish friends in March.