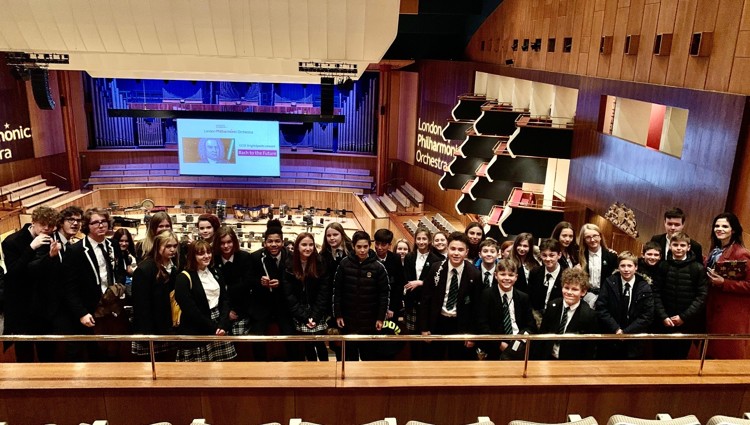 Musical students are getting a unique lesson from the best musicians in the world.
A group of 35 students from Burnt Mill Academy, in Harlow, and 48 students from Epping St John's Church of England School, in Epping, together took the trip to Royal Festival Hall, London, to attend a performance by the London Philharmonic Orchestra.
Cristin Casey, BMAT director of performing arts, said: "This is an opportunity open to all students of all musical abilities. It is a chance to get out of their communities and into central London to upskill them as young cultural leaders.
"They were challenged to plan the trip themselves as a way of developing their independence and life skills.
"For our GCSE music students, it was a wonderful opportunity to engage with what they are learning about in class. We want to get them inspired by watching a live orchestra.
"You can't engage in literature if you can't read a novel. By the same theory, you can't fully access a depth of musical learning without experiencing a live performance. This concert features a diverse range of pieces, including western classical music and world music. The students are inspired to reflect on where the music they listen to today comes from. This trip enables them to get a clear understanding by seeing and hearing instruments played live by some of the most talented musicians in the world."