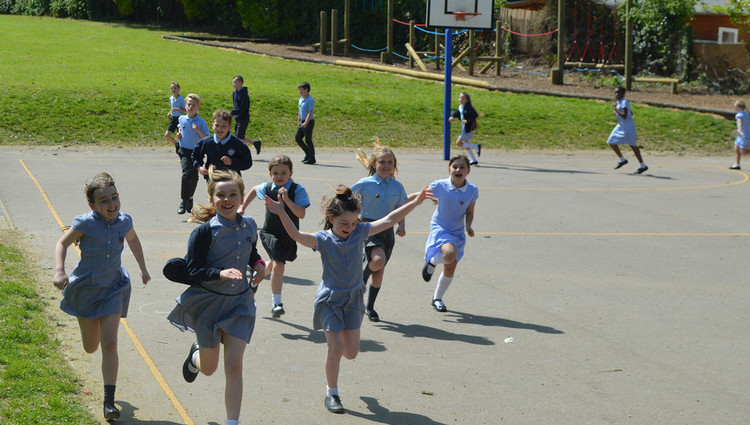 Primary school children are building good habits for the future by taking part in a daily mile-long walk or run.
The BMAT group of schools has invested in installing Daily Mile tracks at its primary schools in Harlow and Stansted.
Pupils at Cooks Spinney Primary, Freshwaters Primary, Little Parndon Primary and Roydon Primary, in Harlow, and Magna Carta Primary, in Stansted, now have the physical exercise as part of their daily routine.
The all-weather tracks, being installed at Easter, will feature a start and stop line, distance markers and activity zones where pupils can stop and do squats and lunges to also incorporate the tracks into their PE lessons.
Phil Dawes, BMAT director of PE, said: "Our youngest pupils are getting used to the habit of coming into school in the morning and running or walking for 15 minutes before lessons start. That habit will already be embedded when the tracks arrive and then they can fully embrace it.
"Teachers see the knock-on effect of this exercise with regards to pupils' concentration levels from first thing in the morning. That is backed up by research. Schools that commit to this have improved sports performance across the board, too. If they are going into class switched-on, it's a win-win situation.
"We feel the tracks are a really good investment. There are recommendations on how active people need to be each day and this will be a big part of achieving that at the start of the day.
"I'm looking forward to seeing this in action and joining in myself. I have done that at other schools and it's lovely; chatting to the children on the way around. It is not competitive; you can just jog and chat but it is making them more active."
Michael Clark, Roydon Primary Academy headteacher, said: "The Daily Mile is an opportunity for our children to get a period of continuous exercise each day. They do not have to run, it is about just getting moving and being active.
"Physical activity is a huge priority at Roydon. We take part in so many sporting competitions and have two hours of specialist PE lessons each week, as well as dance lessons.
"The Daily Mile means that when they are not in their PE lesson or taking part in a competition, we can make sure they are keeping active every day.
"For those who are not generally as active, it's an opportunity to break the day up and focus their minds.
"It has been a big success and we want to make it part of our culture at Roydon."
The tracks have been funded by the Government's Sport Premium grant.