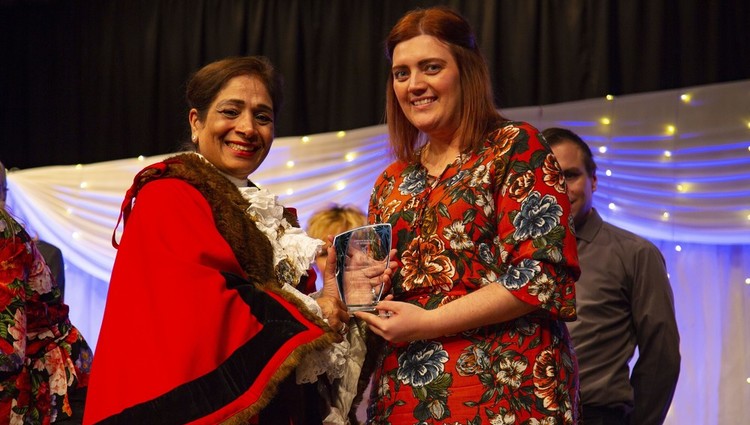 A teacher's contribution to supporting young people has been recognised with a Mayor's Award.
Kayleigh Trainor, acting assistant head for achievement and outcomes at Forest Hall School, in Stansted, has been awarded the Mayor of Redbridge's Contribution in Support of Young People Award.
The award came after the teacher was nominated by two former students, as well as colleague Dee Conlon, deputy headteacher at Burnt Mill Academy, in Harlow.
Mrs Conlon said: "Not only is Kayleigh an outstanding teacher who inspires children to study geography, but she always go above and beyond for the children and is always giving up her time for them. She genuinely cares about the children and would do anything for them."
At the awards ceremony, guests were told about Miss Trainor's work to support charity with food bank collections and homeless sleepouts, as well as her commitment to being a teacher and giving support to students and parents.
She said: "There were three other people shortlisted for the award who had all done amazing work with young people. I was thrilled to have been shortlisted and never expected to win, so it was a total shock when my name was announced. All of the work I got nominated for is just me doing my job!
"As a teacher, I think it is incredibly important to get students involved in as much as possible. Equally, young children don't always realise their full potential and the doors that education can open for them; so, as a teacher, I am always willing to work with them and ensure they are striving to be the best they can be."