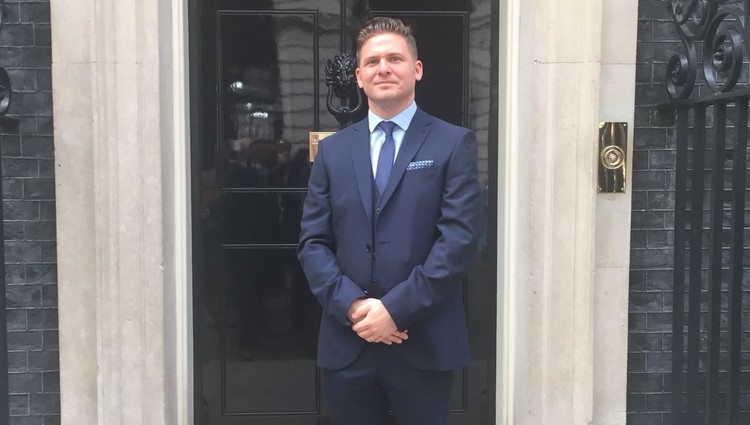 A prestigious celebration of the country's top teachers included praise for an Essex education director.
Just 100 teachers were invited to attend a reception at Downing Street to celebrate their hard work, talent and commitment to giving children an excellent education.
Among them was Lee Bradbury, director of humanities for the BMAT group of schools in Harlow, Epping and Stansted in Essex and Newham in London.
He was nominated by Helena Mills CBE, BMAT CEO, who said: "Mr Bradbury is an ex Burnt Mill Academy student who has devoted years to raising standards for students in his home town. He is an inspiring and committed teacher.
"I know as a big royalist he really wanted to go to Harry and Meghan's wedding, so this was the next best thing as a reward for him!"
The evening event was hosted by Prime Minister Theresa May and Secretary of State for Education Damian Hinds, who paid tribute to the profession for raising standards in education – with 1.9 million more children now in good or outstanding schools than in 2010.
Mr Bradbury, who also met minister for schools Nick Gibbs, Secretary of State for Children and Families Nadhim Zahawi and Lord Lucs, said: "It was an opportunity to meet other teachers from primary and secondary schools around the country and to discusses issues within education with ministers. There was a wide range of people there, from CEOs and headteachers to classroom practitioners and NQTs.
"The ministers were asking questions and listening to what we had to say. I brought up the historic need for a sixth form in Harlow and the fact we need to get budgets expanded. It was quite helpful and good to feel I had an opportunity to have my say.
"We were all quite overawed by our surroundings in Downing Street. It was a really nice experience and great to get a pat on the back."
Prime Minister Theresa May said: "We know the success of every young person, in whatever they go on to do in life, is shaped by the education they receive at school.
"That's why I was delighted to welcome more than 100 teachers from across the country to Downing Street to celebrate their achievements and to thank them for the vital work they do day in and day out.
"Teachers are key to making Britain the great meritocracy it can and should be and I am committed to working with them so that every child has the best possible start in life."