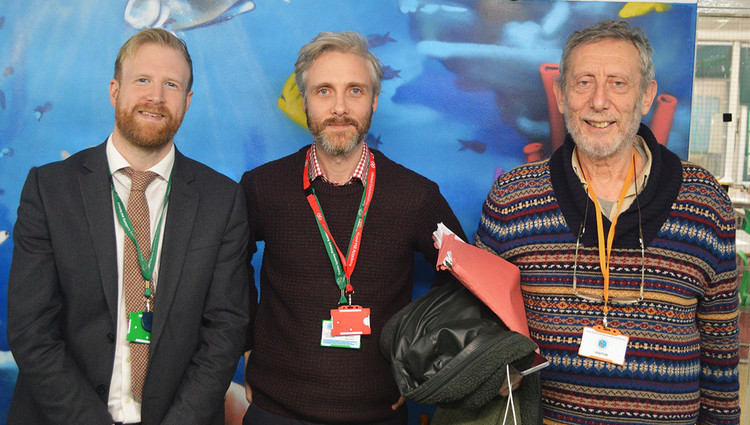 Favourite children's author Michael Rosen shared his tips on inspiring a love of reading when he led a training session with teaching staff.
The writer of classic children's book We're Going on a Bear Hunt worked with teachers from the BMAT family of schools when he visited Cooks Spinney Primary Academy, in Harlow.
About 70 teachers from Cooks Spinney, Freshwaters Primary Academy, Little Parndon Primary Academy and Roydon Primary Academy, in Harlow, and Magna Carta Primary Academy, in Stansted, joined English teachers from Burnt Mill Academy, in Harlow, in the CPD session.
The author, who visited pupils last year, returned to talk to staff about different ways to teach children and the importance of reading. He also challenged staff to perform poetry.
Gary Cansell, BMAT director of primary English, said: "Michael Rosen knows what it means to write. Everyone who knows what it is to write knows what it is to read. As he is now teaching a course in children's literature, he also knows about the theory of teaching and has developed a matrix for teaching reading.
"We have all got thoughts on how to get meaning from a text – to squeeze it like an orange – and I'm sure Michael added to those and to our enthusiasm. We have to do for children what Michael Rosen did so well when he visited last year. He got them excited about literature and now we have to be the inspiration in the classroom. He is a very authentic person and that's the best thing we can be for our children.
"Just thinking about reading for two hours was a really important thing for teachers to do."