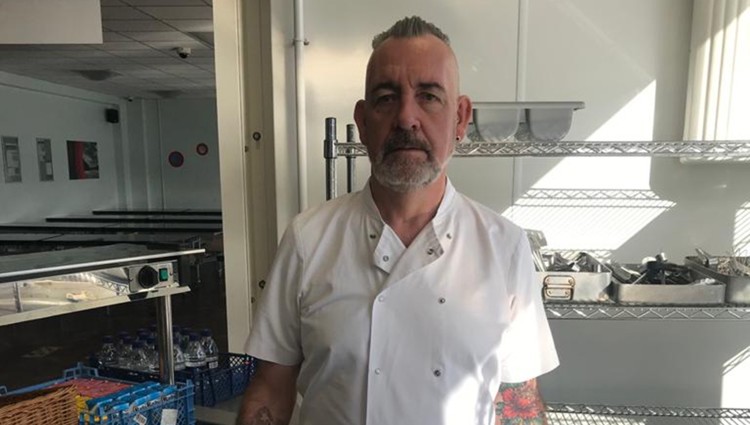 Despite fighting for his life earlier this year, John Childs is doing all he can to support BMAT during the Coronavirus pandemic.
Mr Childs was left critically ill in January when a routine operation to remove kidney stones resulted in sepsis and pancreatitis.
As senior estate and facilities manager for BMAT, he works across primary and secondary schools in Harlow, Epping and Stansted in Essex and Newham in London.
His role is to ensure all schools meet compliance, to liaise with contactors, oversee the cleaning operation and anything else to do with the estates and facilities.
With many contractors supplying goods and services to the schools furloughed by their companies or self-isolating during the pandemic, Mr Childs wanted to do something to help.
A former chef, Mr Childs has undertaken refresher training with LBA Safety and is now on call if any BMAT schools need an extra pair of hands in the kitchen to serve children of key workers.
He said: "I am now the reserve for kitchens through the Trust. If a member of staff is unwell or is furloughed by their company, I can be called on to help.
"It is nice to know you can help out when needed, in a different way to normal. It is my way of giving something back."
Mr Childs spent three days in intensive care in January, with two weeks in hospital and eight weeks off of work.
He said: "What should have been a day stay operation turned out to be life-threatening. I was really lucky to get through it.
"Everybody in BMAT is working twice as hard as normal and going that extra mile. Everyone is coming together and I want to do whatever I can to help.
"It is really nice to see everyone pulling together when needed."