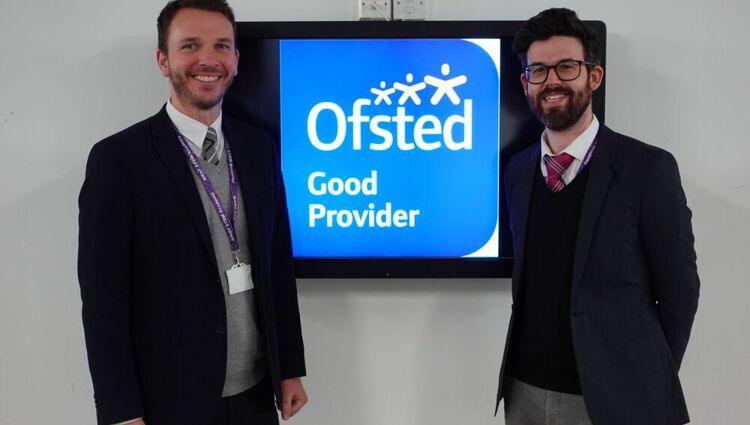 BMAT STEM Academy has been declared a Good school after its first Ofsted inspection.
The unique Harlow based school which has a focus on science, technology, engineering and maths, scored Good in all areas – the quality of education; behaviour and attitudes; personal development; leadership and management; and sixth form provision.
Inspectors visited the school for two days in January for its first inspection since it opened as part of BMAT Education Trust in 2018.
They noted the calm and safe environment and reported that students enjoy learning, feel respected, valued and listened to and that staff know them well and treat them as young professionals.
The school caters for students aged 14 to 19, providing opportunities to work with industry partners in preparation for careers within science, technology, engineering and maths fields.
Inspectors reported that –
students enjoy learning,
students benefit from a network of local and national employers,
behaviour is calm and orderly. Students are respectful to each other and to staff,
students are happy and safe,
students receive information they need to help them to make next steps in education, employment or training. They make well informed decisions about their future, as a result,
students feel valued. Their voice brings about changes in the school,
students with special educational needs and / or disabilities are well catered for. They access the same learning and opportunities as other students,
leaders identify individual needs as students join the school and put appropriate strategies into place to help them to do well.
Students have been offered places at Oxbridge and other Russell Group universities and apprenticeships with local and national companies.
Head of school Dustin Schuyler said: "We have completely transformed this school over the past five years, since joining BMAT.
"We are so proud of the students, families and staff in helping to shape BMAT STEM Academy into the Good school it is today.
"We are preparing the next generation of young professionals to go into some of the most demanding STEM fields. The opportunities we offer are unlike any other school in the area and we are grateful students were able to showcase this throughout the inspection.
"A massive well done and thank you to all students, families and staff."