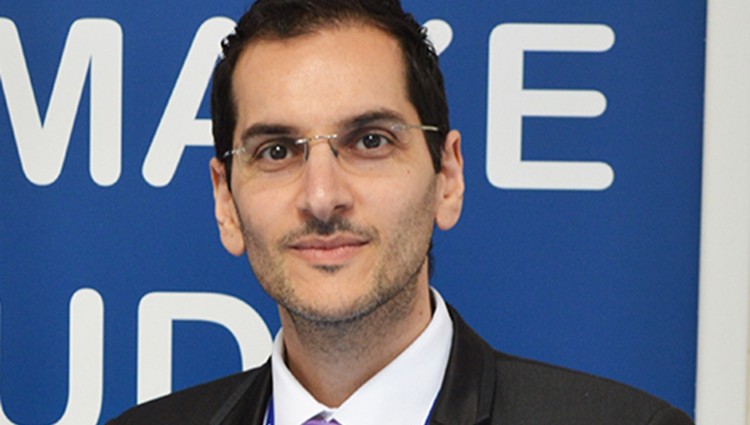 BMAT has appointed a director to ensure children with special educational needs and disabilities achieve their full potential.
Marios Solomonides takes up the newly created post of Director of SEND in April with a mission to remove all barriers faced by children with additional needs within BMAT schools.
The Trust has primary and secondary schools in Harlow, Epping and Stansted in Essex and Newham in London, as well as a Dyslexia Support Unit in Stansted, a Designated Resource Provision for children with profound and multiple learning difficulties in Newham and alternative provisions in Harlow and Stansted.
Mr Solomonides has been headteacher at Magna Carta Primary Academy, in Stansted, for three years, overseeing the launch of the Phoenix Provision which works with primary aged pupils at risk of exclusion.
He holds the National Award for SEN Co-ordinators and worked as a Samaritans volunteer.
He said: "The new director role will involve coming up with a strategy to improve the offering to children with special educational needs and disabilities within BMAT schools and their outcomes.
"At the root of this has to be the child, their needs and aspirations, rather than trying to make them fit an existing box. Even if two children have dyslexia or autism, they are not the same. We have to personalise their learning.
"A big part of this is about expectations and labels, about looking at a child and expecting the same for them as the child sat next to them. By labelling them as SEND, we are automatically saying they are not capable of achieving the same thing. That is not true. Something like dyslexia can be overcome and they can achieve the same as anyone else."
The Trust has carried out a review of its SEND provision across all schools as a starting point for Mr Solomonides' work.
He said: "We are looking to share best practise and to make sure SEND is being identified correctly. We will be empowering children and teachers and working closely with parents as they are key – parents will be at the centre of things with their children, rather than schools being at the centre. This has to be a team effort.
"I will be working closely with headteachers, SEND co-ordinators and educators so that whatever strategy we come up with is implemented together.
"I am excited to get started."
Mr Solomonides is also keen to set up a supervising system for those working with children with SEND to ensure staff are able to talk through their experiences and challenges.
BMAT looks after Burnt Mill Academy, Sir Frederick Gibberd College, BMAT STEM Academy, Cooks Spinney Primary Academy, Little Parndon Primary Academy, Freshwaters Primary Academy and Roydon Primary Academy in Harlow, Epping St John's Church of England School in Epping, Forest Hall School and Magna Carta Primary Academy in Stansted and Royal Docks Academy in Newham.