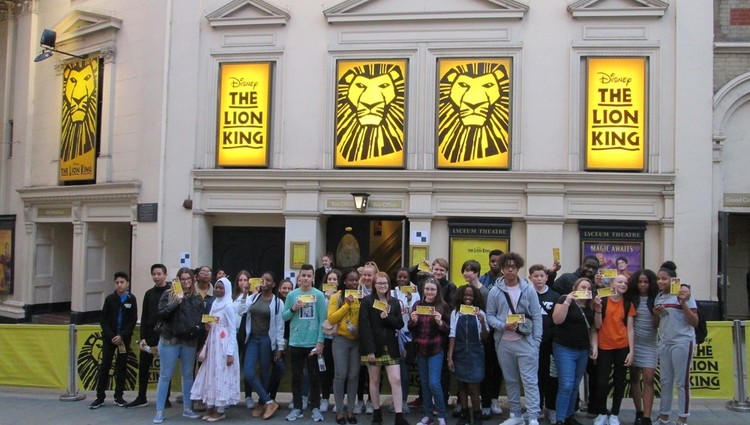 A partnership with Disney has seen children from across the BMAT group of schools take opportunities otherwise out of reach.
Cristin Casey, director of performing arts for the Trust, is on the Disney Theatrical Teachers Advisory Board.
Disney offers discounted tickets to schools with limited resources and pupils who are first-time theatre goers through an outreach scheme.
BMAT schools have been offered the chance to watch West End productions Aladdin and The Lion King for just £12 and £10 per person.
Amy Dias, head of school at Freshwaters Primary Academy in Harlow, was able to take 50 pupils to the theatre as a result of the scheme.
She said: "Some of our pupils had never been inside a theatre before; the whole atmosphere and environment was a new experience for them. They were absolutely mesmerised.
"Because they know the stories and music of Aladdin and The Lion King, it really helped them to engage.
"It was an amazing experience and we want to bring more of that to our children. It makes such a big difference."
The Lamplight Scheme gives students access to Aladdin, as well as the opportunity to attend a pre-show Q&A with the production team.
Mrs Casey, who co-ordinates performing arts at schools in Harlow, Epping and Stansted in Essex and Newham in London, said: "We are giving our children opportunities they might not otherwise have access to. Our children are not limited by any factors, such as finances or where they are from. They are getting access to high quality cultural and performing arts experiences.
"At BMAT, we strive to ensure opportunities are available for all of our children to inspire them and unlock their passions and potential. Trips like this open their eyes, raise aspirations and help to bring context to what they are learning in the classroom."
Disney has also offered to host workshops at BMAT schools to give young people a further insight into professional theatre production.
* 37 students from Burnt Mill Academy, in Harlow, watched Aladdin
* 30 Year 7 students from Royal Docks Academy, in Newham, saw The Lion King
* Epping St John's School, in Epping, took 22 students to see Aladdin
* 30 Year 5 and 20 Year 6 pupils from Freshwaters Primary Academy, in Harlow, watched Lion King and Aladdin, respectively
* 54 Year 2 pupils from Little Parndon Primary Academy, in Harlow, watched Aladdin